Management profiles from the previous MDM management providers can interfere in the settings imposed by Rippling. This will most likely lead to conflicts and problems on your Mac. It is important that all such profiles are removed either before installing Rippling agent or as soon as possible thereafter.
To remove such profiles installed on your Apple computers:
Click the Apple menu > System Preferences, then click Profiles
Scroll through the profiles under in the left column
Look for the profiles which have your previous IT management provider's name on it (Jamf or Fleetsmith for example)
Once you find a profile, select that profile and click on minus (-) sign at the bottom
Click on the Remove button on the following prompt and enter the password if required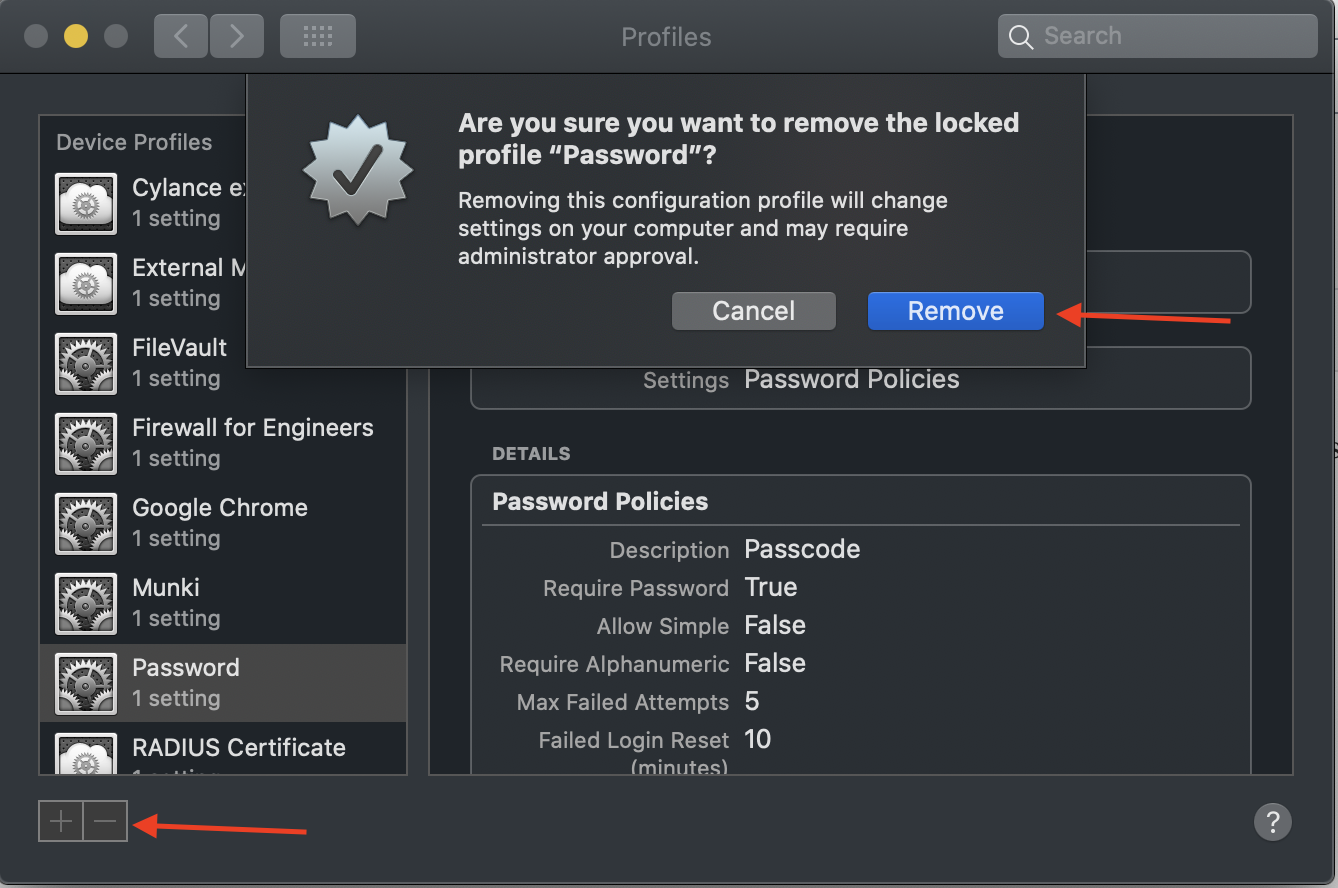 Sometimes the minus button might be grayed out for a profile. In these cases, contact your company admin or the previous IT management provider. The only way to remove a profile when the minus button is disabled is to initiate an MDM command from the previous provider's system. If that is not an option, the only other option is to wipe the computer and reinstall macOS.