Creating a list of predefined job titles can create consistency in job titles across your organization. For example, you may want to create a title called Senior Manager for admins to select rather than having multiple variations of this like Sr Manager or Senior Manager manually entered.
Within Company Details (lefthand navigation bar on your Rippling dashboard), you'll be able to create a list of predefined job titles that can be used when onboarding new hires or updating an existing employee's job title. When job titles have been created they will be available as a dropdown suggestion list.
Please note: Admins during the hiring flow or when updating an employee's profile are still able to manually enter a title if they wish to do so. Any new titles manually entered outside of the predefined job title list will need to be added directly to the job titles list if you wish this to be an available option to select. For any updates to an existing employee's title please navigate to their profile to make the update.
Creating a predefined list of titles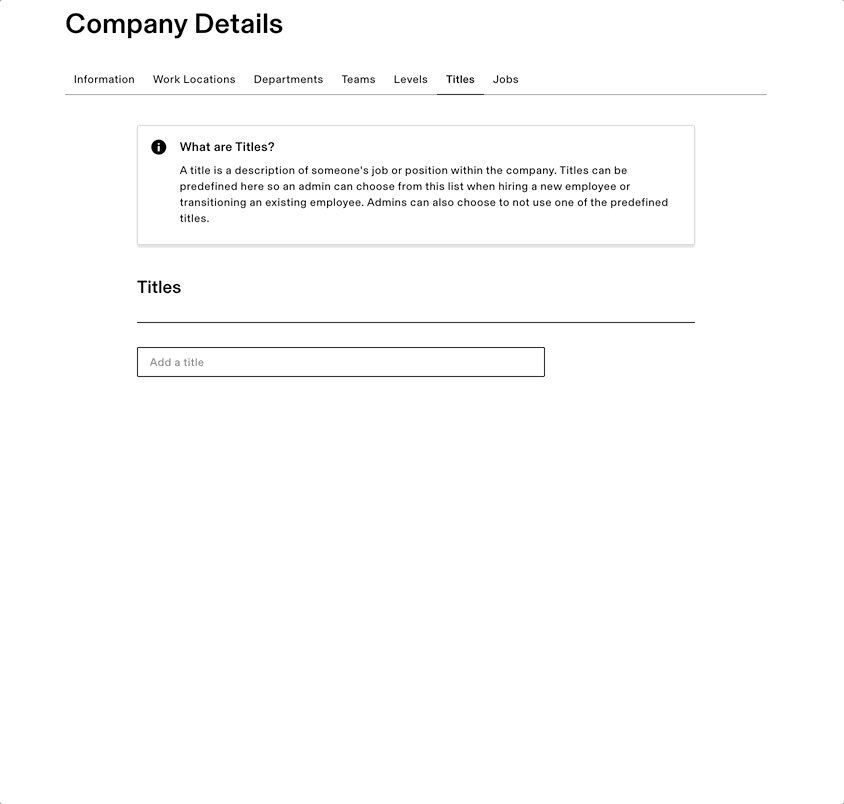 Selecting a title during the hiring flow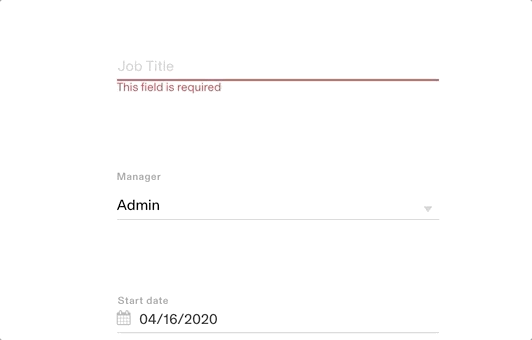 Updating a title on an employee profile