An employee furlough is a temporary unpaid leave from work, which companies typically resort to as a cost-saving measure. Employers may furlough employees and reduce payroll as a temporary arrangement, and employees ideally return to their jobs once the furlough is over.
IMPORTANT: There are many variables at play when furloughing employees (for example, some states have unique requirements that emlpoyers follow).  Before moving forward with furloughing your employees, we highly recommend consulting an employment attorney to discuss your company's specific scenario, and have the attorney guide you on the best path forward.

Note: During a furlough, employees can generally stay enrolled in benefits.  However, we recommend you check with your insurance carriers on the specific rules within your insurance plan.
How do I furlough an employee or put someone on "administrative leave" / "leave of absence"?
Most systematic way: terminate the employee. This will cancel payroll, PTO accruals, App access, Hardware provisioning, and discontinue benefits. Once the employee returns, you would re-hire that person.
Only disabling specific functions:
Just stop Payroll
We recommend removing employees from the pay schedule and then re-adding them once the furlough is over. If you have a handful of employees that you need to furlough the easiest solution would be to navigate to your pay schedule then edit the applicable pay schedules and enter the names of those furloughed in the exception field before confirming the update.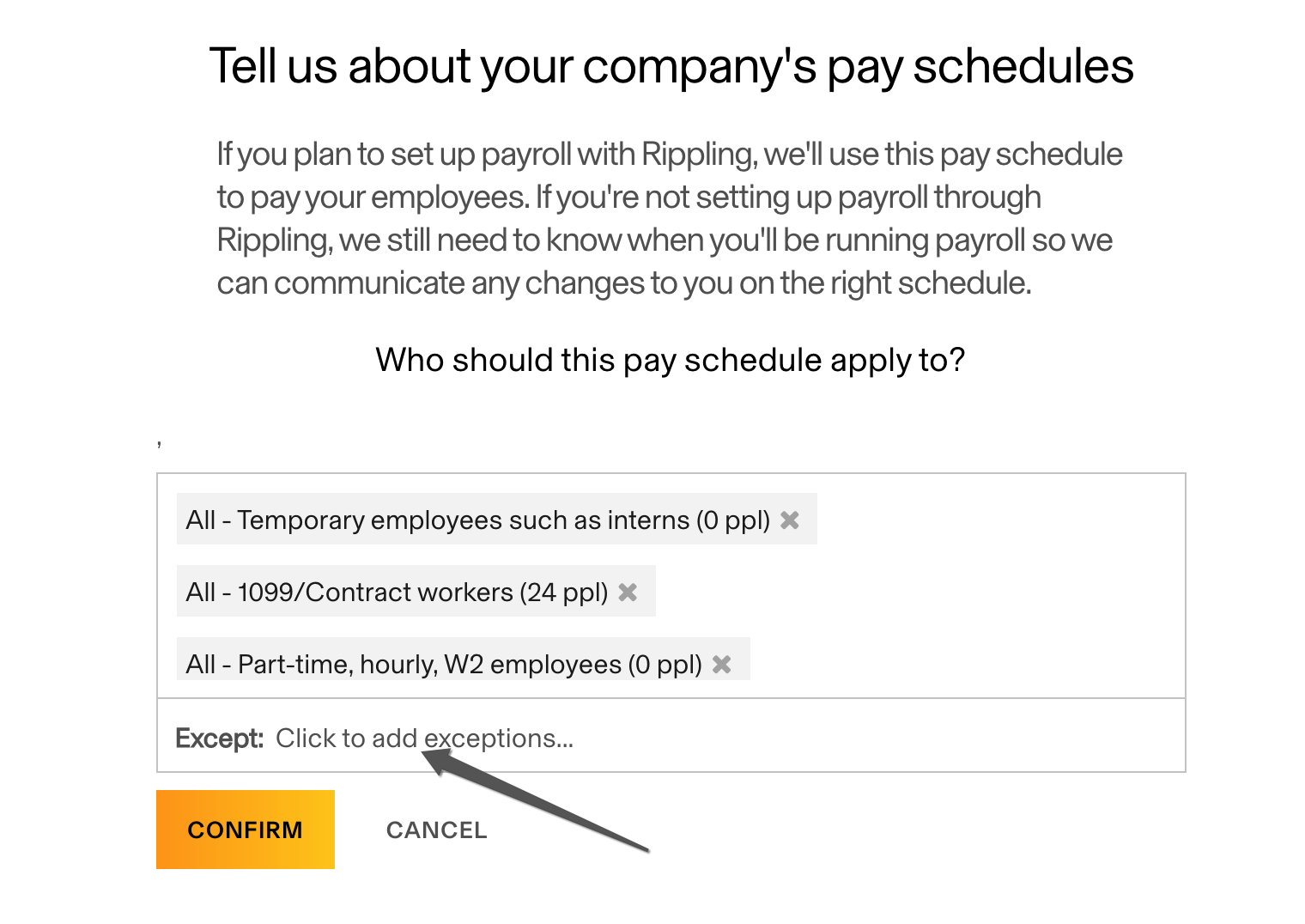 In the scenario where there are a larger number of employees to furlough we recommend the below.
Create a new group for Furloughed employees via the Custom Fields app. We recommend creating the below fields under a new admin only section called 'Furlough'.
– 'Is the employee furloughed?' Field type = Choice with Yes/No options
– Furlough start date Field type = Date
– Furlough end date Field type = Date
Under the Collected Data tab download the csv template and enter Yes/No for all employees along with Furlough start/end dates for the furloughed employees (dates will allow you to keep track and pull this information into a custom report. Once completed import the data into the Collecta Data tab.
Navigate to your pay schedule then edit the applicable pay schedules and enter 'Is the employee furloughed? Yes' option into the exception field and confirm your update. This will then exclude all those employees that are marked as 'Yes' to the 'Is this employee furloughed?' question from that pay schedule and any future pay runs until you remove that exclusion.
Stop Payroll and PTO accruals
Please follow the above steps to remove employees from your pay schedule plus in order to stop PTO accruals you should first understand if accruals will still take place based on your policy settings, then if need be exclude the employee from the PTO policy. The 'Is the employee furloughed? Yes' group can also be used within the exclusions in the PTO app rather than individually enter the employee's names one by one.
Please note: By following the above steps to stop accruals, this will remove the ability for employees to submit time-off requests for that policy for the duration in which they are excluded from that policy.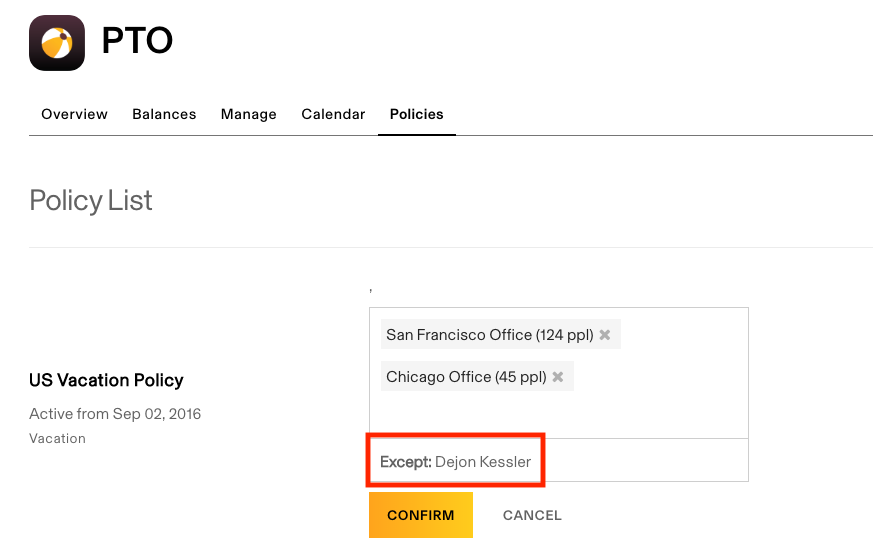 Disable Hardware
Utilize the Hardware app on your Rippling Dashboard to manage (disable, wipe, etc.) the devices assigned to the employee.
Disable Apps access
Go through all applications on your Rippling Dashboard, identify which apps the employee has access to and suspend their accounts.
Remember that the RPass Company Vault remains active for active employees. If employees should be excluded from shared passwords during this time, head to the RPass app, Passwords tab and exclude as applicable.
Cancel Benefits
Reach out to your benefits administrator with the employee name and date of benefits termination. If Rippling manages benefits then share this information with us at support@rippling.com.
Note: Access to Rippling Software exists unless the employee is terminated in the system
If placing an employee on a leave of absence is a frequent occurrence then consider utilizing Custom Fields to toggle when an employee is on or off leave. That custom field can then be utilized in all configurations to exclude employees in all the steps mentioned above.